Everything You Need to Know
Before the Show!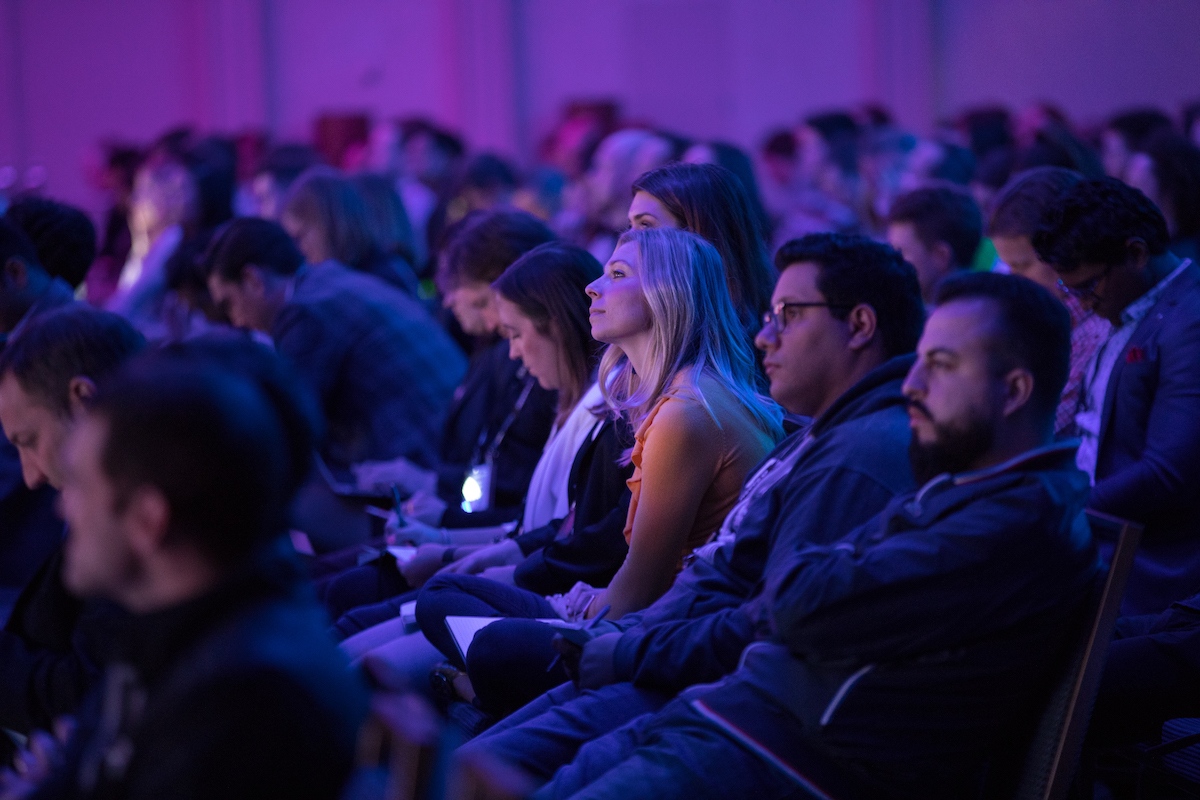 Get Ready for the Largest Community SaaS Gathering
We can't wait to see you at SaaStr Annual 2019! Here are some important details to take note of before the event:
assign team tickets + update registration details
Do you have a team pack and need to assign your tickets? Or maybe transfer your ticket to a co-worker?
To do so, have the main ticket holder login with their email to our attendee registration portal.
Choose Edit Details > to update your name, title, company or other registration details.
Or if you need to assign a team pack or transfer a ticket, choose Transfer Registrations > then put the new email, first name, and last name of the new attendee. Then click Transfer Registration at the bottom. From there, the new registrant can login with their email to update their details or pick their sessions.
If you incur any problems during the transfer process, reach out to registration@saastrinc.com for help!
REGISTER FOR SESSIONS WITH OUR AGENDA BUILDER
Save your seat for the content you want to see! Follow these instructions to register for sessions:
1. Each ticket must be tied to a unique ticket holder and email address. If you need to assign your team pack tickets or transfer your registration: follow this link and follow the instructions for ticket transfers first.
2. Next, login with your email to our attendee registration portal.
3. On your ticket, choose > Manage Sessions. It will bring up our Agenda Builder, pictured below. (If you're on a mobile phone, click the settings gear first, then > manage sessions.)
4. Choose the sessions you want to save your seat in. Please note, you may only choose 1 session per time slot.
5. Make sure you choose the sessions you want to see for each day. On-site at SaaStr Annual, there will be 2 lines for each session, 1 for the pre-registered attendees and 1 stand-by line. If a session you want to see reaches capacity, you use the stand-by line on site to see if there's space in the session.
6. Be sure to save you sessions by choosing > save on the bottom of the Agenda Builder.
7. That's it! You're all set.
If you encounter any issues with the Agenda Builder, use our intercom chat on the bottom right or email us at registration@saastrinc.com for help!
DOWNLOAD THE SAASTR EVENTS APP
Take SaaStr Annual 2019 with you on-the-go. Quickly view the agenda, read speakers bios and get up-to-date notifications.
Just look for SaaStr Events in your app store or scan the code below.
register for sessions directly in the saastr event app

Breaking News: Session registration can be done on the go directly from the mobile app agenda!
Once you log into the app, and toggle to the agenda tab you will see an option to "save a seat" for any sessions that are eligible for registration or are not at capacity

You can add, or remove a session from your session registration directly by clicking on "save a seat".
Easily Manage multiple tickets in one space

If you have multiple tickets make sure you are viewing the correct ticket you'd like to register for session with by toggling to the ticket icon and selecting your relevant ticket in the top right corner of the agenda tab
Check Previously registered sessions

As a reminder, you can always see your registered sessions via the agenda tab under "Registered"
Book a Braindate— 1:1 and 1:5 Mentorship Sessions
We'll have a huge Networking Lounge brought to you by Twilio in the Sponsors We Love area. Think couches, pillows and plenty of space to learn something new! It'll be open from 9AM - 6PM everyday.

Braindates are designed to be one-on-one & group mentoring sessions based on knowledge you want to share with fellow SaaS minds at Annual. The goal is to help each other learn something new, find mentorships, create partnerships and exchange strategies.
You should plan on booking your Braindates before you arrive at Annual. To get started, login to Braindate with the email your ticket is under. You'll then notice the topic marketplace where attendees post what they want to share or learn.
You can jump in right away to an exciting topic and send your first Braindate invitation, or you can create your own topics so that others can invite you for a mentorship session. You'll meet up for your Braindate on-site at the Networking Lounge!
PS - if becoming a SaaStr Certified Mentor piques your interest, catch our latest post on how to become one at Annual.
Meet-a-Friend: matchmaking with the 1000+ top attendees at SaaStr 2019
Make the best connections possible to scale, learn and grow faster with our awesome, new Meet-a-Friend program!
By downloading the Brella app and joining our event, Meet-A-Friend will automatically matchmake you with new friends to meet with the same interests. It's really easy to get started and a great way to make a new SaaS BFF (or chat with a VC) during Annual.
1. Sign in to the community by clicking here. Complete your profile, select your interests, write a catchy pitch and you're in!
2. Brella's matchmaking algorithm will suggest the most relevant connections based on your interests. Booking at least five meetings is a good start!
3. Download the App from the App Store or Google Play - and use our code annual2019 to join us.
This is a great opportunity to grow your network and meet lots of new friends during Annual!
NETWORK WITH FELLOW ATTENDEES!
Use the Community in our SaaStr Events mobile app to message with fellow attendees.
To get started:
Download our mobile app (steps above) and login with the email you used to register for your ticket.

Head over to the Community tab or choose "Visit the Community" from the home screen.

Enter the passcode to join the community. Our Community is opt-in only and not required for attendees if you'd rather keep your profile private.

The passcode is in your ticket confirmation and attendee emails. If you can't find it, reach out to registration@saastrinc.com or use our intercom chat so that we can verify that you're an attendee.

Once you join, you'll be able to network with other attendees and find a new SaaS BFF. To reach out to a new friend, simply click on their profile and choose the pencil button in the right hand corner to start a new thread with them.

*Remember, our community is opt-in and for networking purposes only. We have a no-spamming policy and if you abuse the Community or are reported by fellow attendees, you will be banned.